About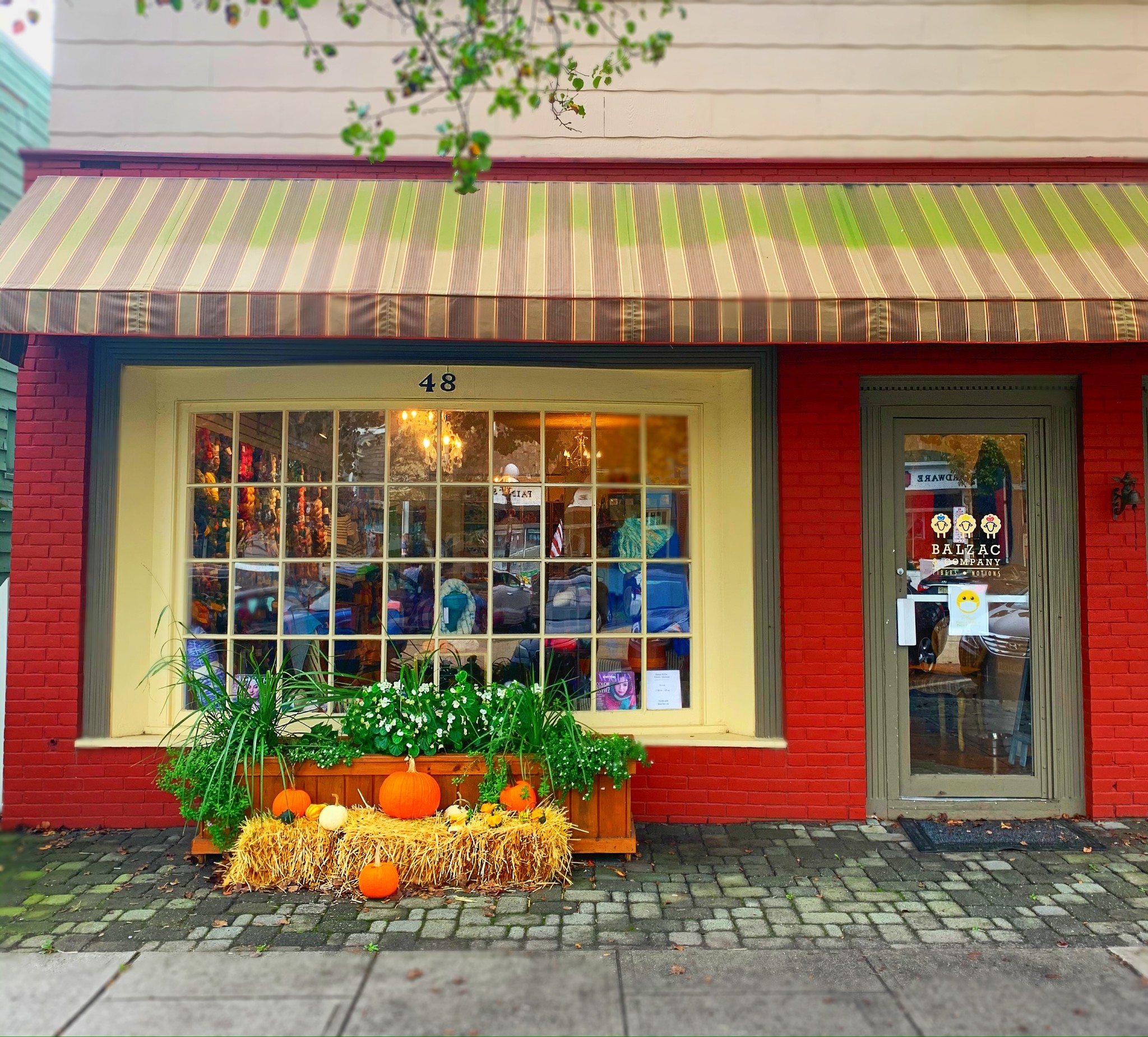 Balzac & Company Fibers and Notions is located on Main Avenue in the picturesque beach town of Ocean Grove, New Jersey. Established in October 2018, Balzac & Co. is the prime destination location for knitters, crochets, weavers, and spinners both online and in person. 
Today. Balzac & Co. is a thriving, family-focused shop.  Open seven days a week, we welcome visitors to browse our diverse selection of yarns, notions, and patterns in store. We regularly hold workshops and drop-in sessions for crochet and knitting, as well as private and group sessions. We carry over 1,800 products online and over 2,000 in-shop including brands like KnittinBro, The Alpaca Yarn Company, and tot le matin.
At Balzac & Co., our cornerstone commitment is to the community. Both locally and globally, we work hard to support the local textile artist, indie dyer, and fiber community. Additionally, we pride ourselves in being a place where everyone is welcome. Whether you're having a knitting issue, need assistance blocking, looking for advice to select yarn for your new project, we are here for you!  
Come make a day trip!  We are just a short walk from many of Ocean Grove's most charming sites including our stunning beach and the Great Auditorium, and make sure to check out the fine local shops and dine at the delicious restaurants that make up Ocean Grove's charming merchant area. 
Come and say hi!
Address:
48 Main Avenue
Ocean Grove, NJ 07756
Opening hours:
Everyday          11:00 am – 4:00 pm 
Phone:
732-898-6898
E-mail: